Paint-By-Numbers kits were very popular back in the 1960's. No way could the Big Eye Movement escape this hobby! Check these out...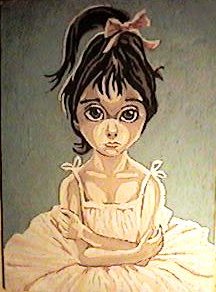 These pandas were a *score* at .25 cents each (!) at a garage sale...
This was a recent "score" at a thrift store in the Phoenix, AZ area...