No doubt, there is very little information in print regarding Big Eye prints/various items. Only a brief mention here & there between the covers of such books as "The Encyclopedia Of Bad Taste" and "Thrift Score" (to name two).
Here is a copy of the art book published by the Johnson Meyer Company. It describes the history of the Keanes' work, and has some groovy prints inside! You want a copy? I picked mine up at The Keane Eyes Gallery at Fisherman's Wharf in San Francisco...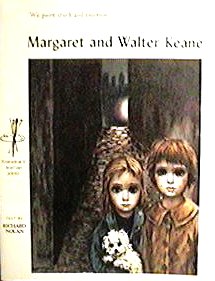 If you want to scream with delight, you could either take a ride on a wild rollercoaster...or better yet...read Al Hoff's new book "Thrift Score". This book is a scream! It has a cool section on Big Eyes too! Check it out...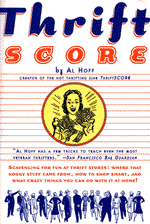 Just don't beat me to the thrift stores in search of Gigs!!!